Sign In

Cable Tie Products
Wire Raceway & Tubing
J Hooks, Bushings & Clamps
Bushings Fittings & Grommeting
Wire Clamps & Staples
Safety Plates
J-Hooks, Bridle Rings, Cable Hangers
Drive Rings
J-Hooks & Bridle Rings
Communication Cable Loops
Distribution D Rings
Eye Lags & Screw Eyes
Suspendo Saddles
Beam Clamps
Electrical Mounting Devices
Spacers, Standoffs & PCB Mounts
Hose Clamps Stainless Steel
Conduit Straps
Wire Identification Products
Adhesives, Tapes, & Sealants
Terminals & Connectors
Modular Plugs & Jacks
Anchoring Products
Drill Bits
Saws & Blades
Screws, Bolts, Nuts and Drivers
Safety & General Supplies
Tools
Magnetic Security Contacts
Home Theatre Solutions
Clearance/OverStock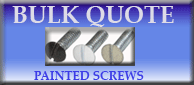 J-Hooks, Bridle Rings, Loops,
& Cable Hangers
Freight Paid by the Service Warehouse $100.00 Minimum Order
Drive Rings are a fast, efficient, "Hammer-In" loop used by telephone, CATV, alarm, and cable installers for the support of drop wires. This drive ring is comprised of a steel pin and U-shaped ring that make up a one-piece assembly. The ring has one closed end where it wraps around the shank of the pin. The other end of the loop is open for easy insertion of the wire. The loop is designed to prevent the accidental escape of the secured wire. Drive rings can be installed directly into wood or into concrete and masonry when used with a masonry expansion anchor for nails. They are galvanized to prevent rust and corrosion which are great for indoor and outdoor use.
The SW Communication Cable Loops are Strong, Flexible, Inexpensive, Stackable, Re-Useable, Plenum Rated Nylon Hangers Designed to Delicately Cradle Sensitive Communication Cables.
Aluminum Distribution Rings are used when support for multiple vertical or horizontal cable runs is required on walls or ceilings. They have an inside diameter of 2, 3, 5".
Service Warehouse distribution rings have a smooth surface that prevents cables from being damaged.
Wire Distribution Spools are used to neatly organize internal pairs or wires as they are being terminated on communication backboards and racks that are wood, steel or concrete.
The Service Warehouse wire distribution spools provide a quick and easy means to support wires on wood or metal surfaces.
J-Hooks These J-Hooks are for routing sensitive data communication cables. J-Hooks are also a cost effective alternative to expensive cable tray. They are made of Yellow Zinc Chromate Finish and comply with UL, cUL, NEC, and EIA/TIA requirements for structured cabling systems.

Suspendo Saddle
The ONLY communication cable support made specifically for ceiling wire applications. Com Dangles are an extremely cost effective alternative to cable trays and J-Hooks. Typically 1/2 to 1/3 the cost of a traditional J-Hook Installation. In addition, ComDangles Cable Management are made from an advanced polymer and are UL Listed, Plenum rated, and RoHS compliant.