Sign In

Cable Tie Products
Wire Raceway & Tubing
J Hooks, Bushings & Clamps
Wire Identification Products
Adhesives, Tapes, & Sealants
Terminals & Connectors
Modular Plugs & Jacks
Anchoring Products
Drill Bits
Saws & Blades
Hole Saws
Hack Saw Blades
Reciprocating Blades
Jig Saw Blades
Portable Band Saw Blades
Abrasives
Utility knife Blades
Circular saw blade
Carbide Hole Cutters
Screws, Bolts, Nuts and Drivers
Safety & General Supplies
Tools
Magnetic Security Contacts
Home Theatre Solutions
Clearance/OverStock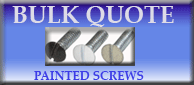 Saws and Blades

Freight Paid by the Service Warehouse $100.00 Minimum Order
Hole Saws These Morse® Bi-Metal Hole Saws are positive rake, variable tooth hole saws that offer more chip clearance with less heat build up than conventional saws. These cut brass, aluminum, copper, cast iron, stainless steel, wood, and plastics.
Hack Saw Blades These High Performance Hacksaw Blades are the only ones that Service Warehouse offers. The blades are "top of the line" from Morse® and contains 8% Cobalt which reduces heat build-up, keeping the cutting edge sharper and harder for longer than non-Cobalt Bi-Metal Blades. This Bi-Metal high speed/shatterproof blade has an M-2 cutting edge and a flexible alloy steel back. The distinctive "white coating" reminds you that it is electron-beam welded and recommended for tough materials such as stainless steel, brass, pipe, bar stock, rod, and conduit. A full 1/2" width and 0.025" thickness keep it sturdy while remaining flexible enough to be tied in a knot without shattering. A remarkably high performance blade that is also manufactured in the U.S.A.
Morse® Bi-Metal Matrix II Portable Bandsaw Blades These Portable Bandsaw Blades by Morse® are Bi-Metal Bandsaw Blades that are designed with an advanced Matrix II cutting edge containing 8% cobalt to handle stainless steel and other tough materials. This bi-metal edge construction is more shock resistant and lasts longer than normal M2 bi-metal blades.
Aluminum Oxide Cut Off Wheels These Cut Off Wheels are designed for cutting and grooving ferrous metals, mild steel, alloy steel, stainless steel, angle iron, rebar, and pipes. They are resin bonded and reinforced with fiberglass mesh for safety.
Reciprocating Saw Blades These Reciprocating Blades are manufactured exclusively for the Service Warehouse under a private label agreement with a domestic manufacturer. We have field tested this product and are proud to offer this superior line of reciprocating saw blades at a cost that is less than most medium grade blades on the market. Each blade features sharp, fast cuttig, 8% Cobalt, high speed steel teeth welded to a shatterproof, long lasting, thick, tough, alloy steel back. This is a full line of blades for all types of cutting in nail-embedded wood, flooring, fiberboard, plaster, fiberglass, cast iron, pipe, rubber, stainless steel, conduit, a iron and other tough materials.