Sign In

Cable Tie Products
Wire Raceway & Tubing
J Hooks, Bushings & Clamps
Wire Identification Products
Adhesives, Tapes, & Sealants
Terminals & Connectors
Modular Plugs & Jacks
Anchoring Products
Drill Bits
Saws & Blades
Screws, Bolts, Nuts and Drivers
Safety & General Supplies
Tools
Magnetic Security Contacts
Recessed Contacts
Surface Mount Contacts
Magnets & Accessories
Perimeter Protection
Waterguard
Annunciators
Specialty
Home Theatre Solutions
Clearance/OverStock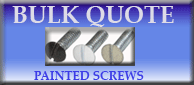 Flair Multi-Zone Annunciators can be used as a "stand alone" annunciator or interface with any other control panel via communication bus. Slave configurations are available for all models. Each zone has a Green LED for status, a Red LED for alarm memory, a Yellow LED for shunt, and a zone control button for acknowledge, reset, and bypass functions. Zone and common input and output type, timers, and other features are programmable with easy to use software.
SPECIFICATIONS:


• Inputs: Normally Closed, Normally Open, or High Security
Multi-Safe End-of-Line Resistor Loop (Color Coded) • Outputs: One Open Collector Output per zone rated at
24 VDC, 100mA (Color Coded) - Requires 12 VDC
Power Supply • Other: Four Auxiliary Control Inputs and 2 Common Zone
Outputs may be programmed for a variety of functions.
Annunciators
Code
Name
Image
Pkg
F531
8-Zone Annunciator (Each)
Please call for Current Quote 800 822-6004
Freight Paid by the Service Warehouse $100.00 Minimum Order